August just ended and we are coming back to our research. But summer is still all around us and the mind easily go back to the last months with vivid memories of sunny days. So, I will take a break from any technicality and will tell you the story of my summer adventure.
It is June and we are finally allowed to get out. Being locked at home for months makes any relationship stiff and rusty. So one of the first thing I want to do is to meet again my dearest friend Paolo. Together we already cycled from Savona (north of Italy) to Lisbon years ago and we know each other so well that in few minutes the familiar feeling is back. Summer is approaching so we go back to the adventures we had together. Soon we get excited and start thinking about possible projects. We have only one week, not too bad but still too little time for great projects. Apparently. Some nice Alps trail, France, the Balkans. The ideas are many. But looking at the maps Paolo spots two points: Bardonecchia – Otranto and a straight line connecting them. The westernmost and the easternmost towns of Italian Peninsula. Already excited, we check the mileage. It is more than 1500km. We have seven days. Here comes the math: it is more than 200km per day. Non of us have ever made 200km in a day. I spot a twinkle in his eyes, the brain is already cycling. We fix the date.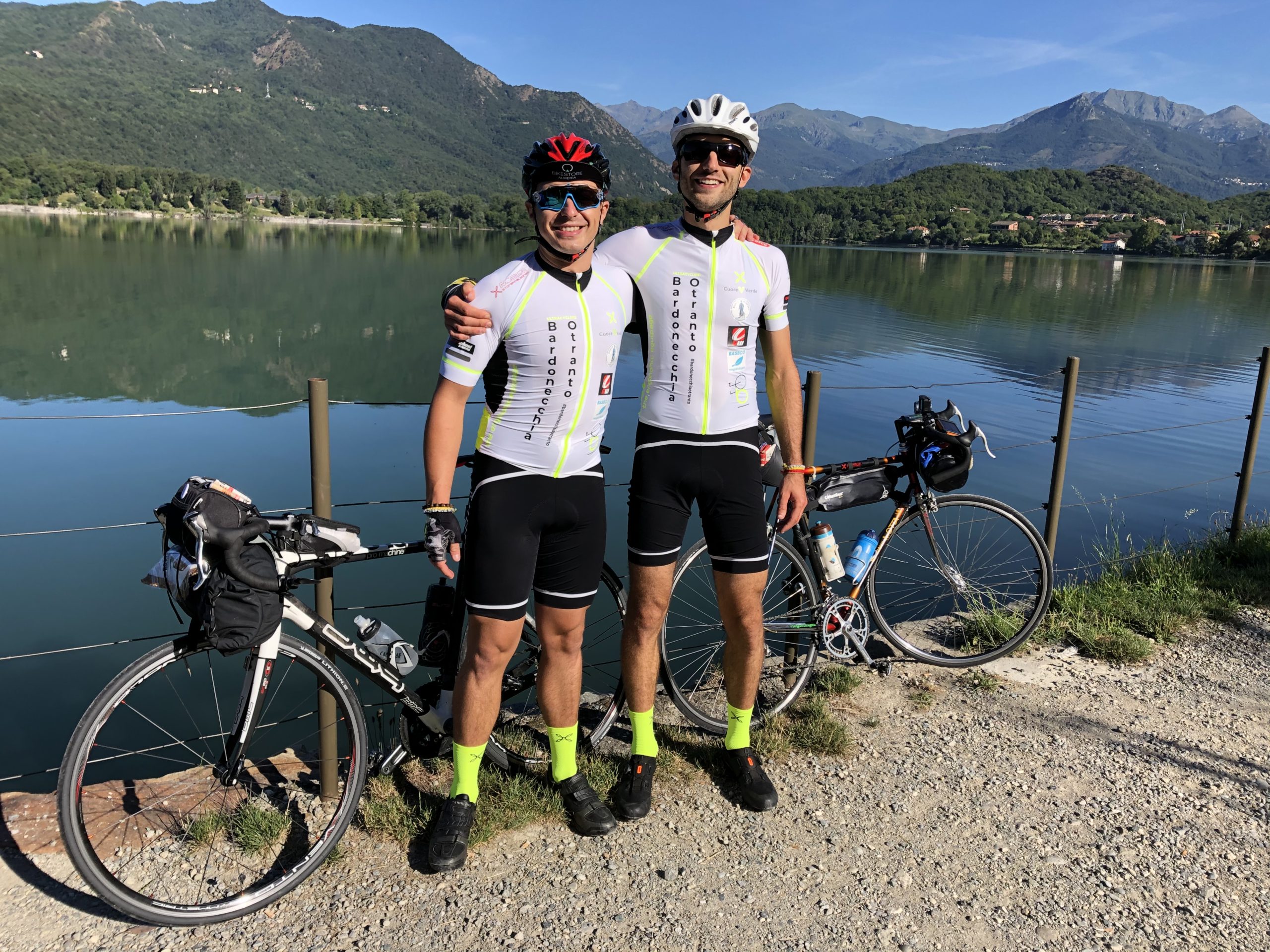 One month later, the 25th of July, we are looking at the sunrise in Bardonecchia with fully packed bikes ready to cycle. From now on, our main thought is "keep pedalling". The more we cycle, the souther we get. Every day, the accent changes and so the food, the attitude, the landscape. We go so fast through Italy that it is an overdose of sun and beauty.
We organized the trip to visit friends we do not meet since a long time. Then, when we arrive every evening, a friend is waiting for us. They immediately understand how exhausted we are after 10 hours of cycling. Every time, our host is full of care understanding our needs and thought. The feeling is to arrive at home every day.
As the days pass, the fatigue on our body increases, the days get hotter. Now we need to rest at midday because the thermometer goes over 40 degrees. In a single day, we drink over 20 water bottle trying to keep some water in the body. But we do not stop. Now we have crossed the Apennines, the number of kilometers per day increases but there are no more climbs to do. Orientation is not a problem anymore, we follow the sea line. The sixth day, we cycle in the sunshine the trabocchi coast. Every kilometer there is an ancient wood building going over the sea. They were built and used by farmers to fish because they did not know how to sail. I have never seen a clearer water and a more beautiful coast.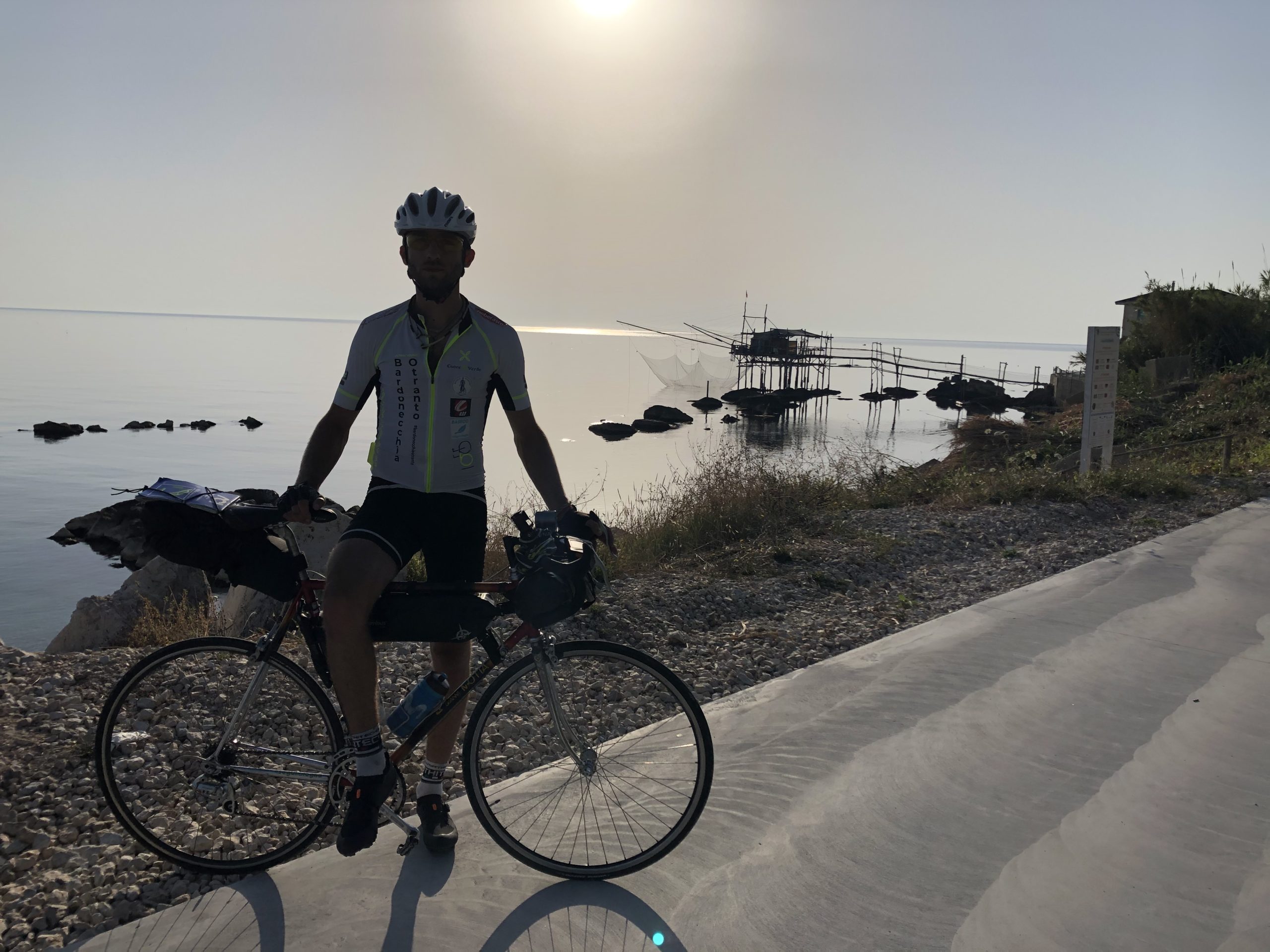 Reaching Barletta for the last stay before Otranto, we now we are going to success. We know that soon will be time to celebrate. The last day, we go so fast and happy that we arrive several hours earlier than expected. The town council is waiting for us and we arrive shouting and crying for the joy. The adventure is over. It was the adventure of a ROMSOC fellow.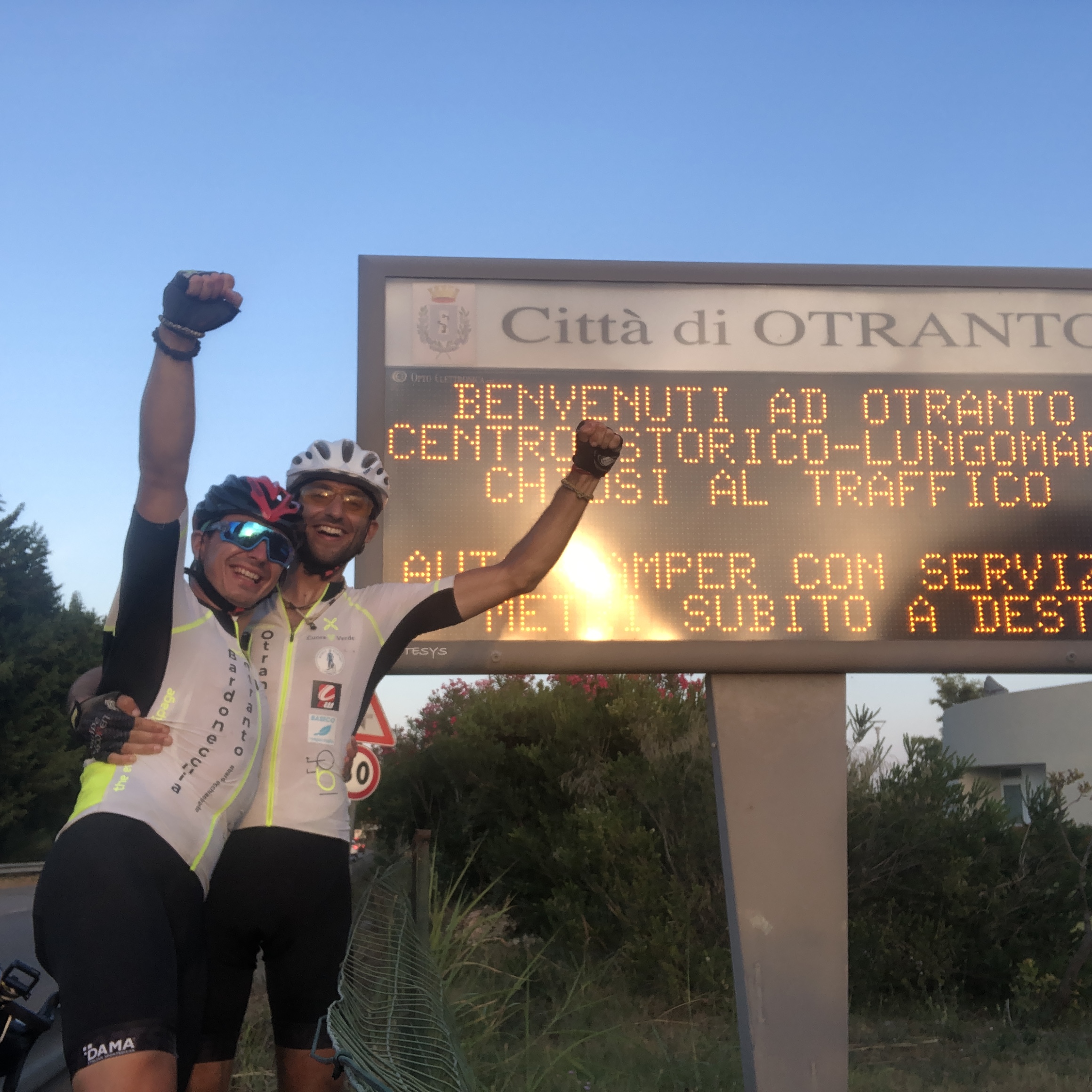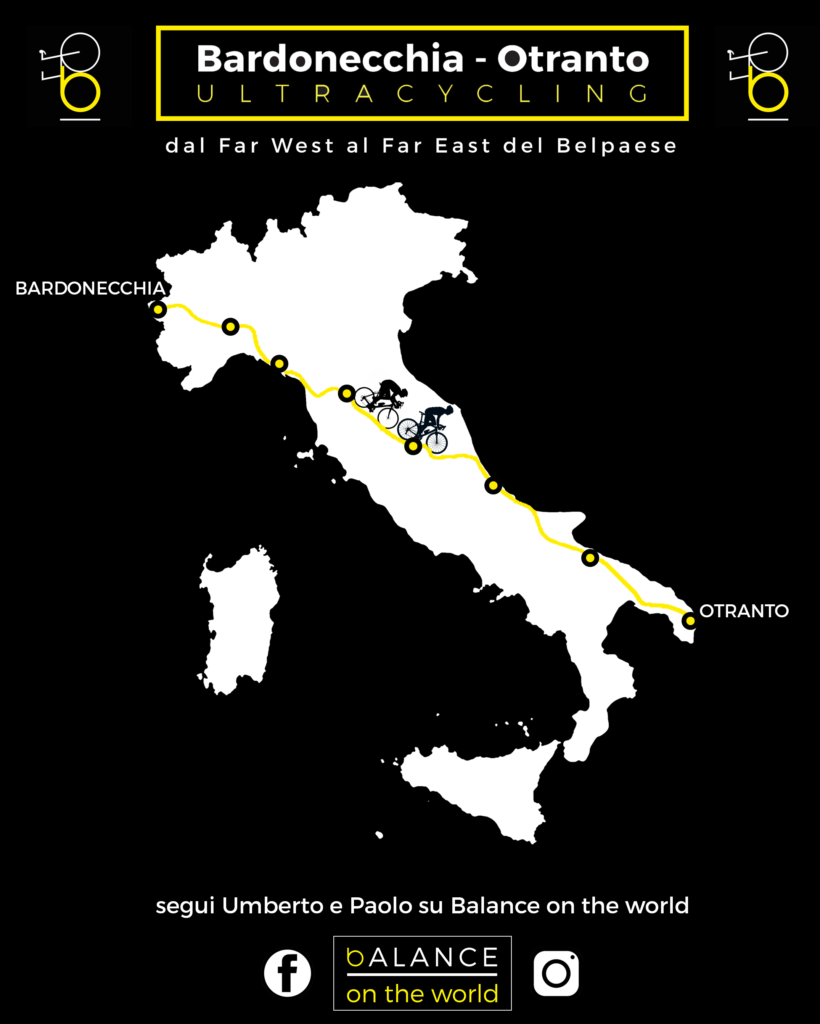 About the author
Umberto Emil Morelli is an early stage researcher within ROMSOC. He is doing his PhD in reduced order modeling for boundary conditions estimation in heat transfer problems at the Technological Institute for Industrial Mathematics (ITMATI) in collaboration with Danieli & C. Officine Meccaniche SpA and the Scuola Internazionale Superiore di Studi Avanzati (SISSA).